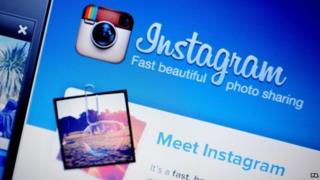 Instagram users have been left fuming at plans for the company to sell users' photos without needing permission.
The popular photo-sharing app has unveiled changes to its privacy policy and terms of use.
They give Instagram the right to sell your pictures to advertisers and make money from them.
Users can't opt out - the only choice is to delete your account before the changes kick in on 16 January 2013.
The changes also mean the app can share information with Facebook and other connected companies.
'Stupid and nonsense'
Many angry users have now threatened to leave Instagram.
One tweeted: "Good bye #instagram. Your new terms of service are totally stupid and nonsense."
Instagram's updated terms include: "You agree that a business or other entity may pay us to display your username, likeness, photos... and/or actions you take, in connection with paid or sponsored content or promotions, without any compensation to you."
But the company said that its aim was to make it easier to work with Facebook.
Instagram has more than 100 million users and was bought by Facebook in April for £616 million.