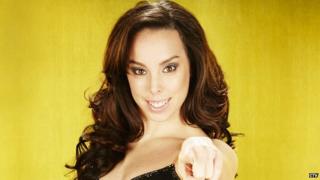 The 12 celebrities taking part in the new series of Dancing on Ice have been revealed.
We take a look at the stars braving the slips and bruises on the ice rink. The action kicks off on ITV1 on 6 January 2013.
Luke Campbell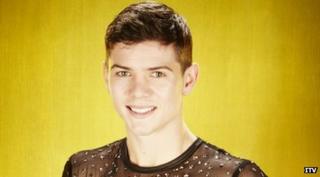 Luke Campbell snatched gold at the London 2012 Olympics in the boxing ring, but can he take the gold on the ice rink?
He said he's not worried about performing: "Every time I enter the ring it's a performance and nerve-wracking but it's the nerves that give you that great adrenaline."
Beth Tweddle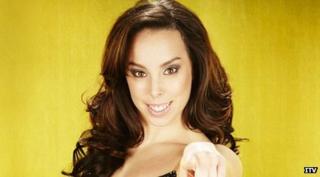 Beth is Britain's most successful female gymnast ever and the second Olympian in the line-up.
She took bronze in the uneven bars at London 2012.
Beth claims she's rubbish at dancing! "There is dancing within gymnastics but that's not natural dance to me, it's literally been instructed to me as steps I've followed."
Samia Ghadie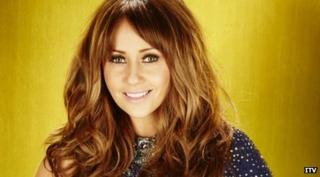 Soap fans will recognise Samia for playing Maria Connor in Coronation Street.
The mum said her daughter Freya inspired her to take part: "We both love the show, but she LOVES the show so I'm excited to be on the ice and in the costumes for her as she'll be really excited!"
Matt Lapinskas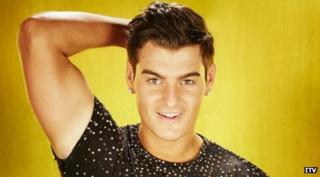 Matt is best known for playing Anthony Moon in EastEnders. He left the soap earlier this year.
The cheeky chappy is a highly skilled dancer and will be hoping to show off a body pop or two on the ice!
Gareth Thomas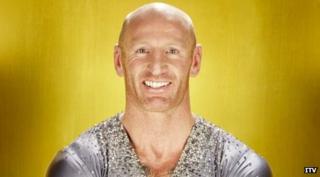 Welsh rugby player Gareth played more times for his country than anyone else. The former Welsh captain hit the headlines in 2009 when he revealed he was gay. Now a movie's being made about his life.
He said: "I miss challenging myself since I left rugby - I want to show the real me and let my personality shine through."
Shayne Ward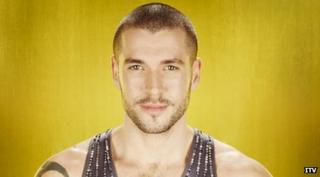 Singer Shayne Ward shot to stardom in 2005 when he won The X Factor.
His first single and album both went to number one, but recently he's been taking to the stage in West End musical Rock of Ages.
Shayne said: "This has to be my biggest challenge to date."
Lauren Goodger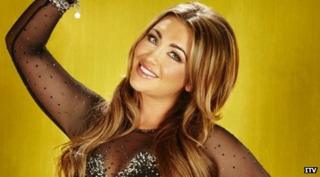 The Only Way is Essex star Lauren is used to getting all glammed up and sprayed in fake tan!
She's not a stranger to the ice either: "I used to love going as a child and I used to always ask for ice skating parties."
Pamela Anderson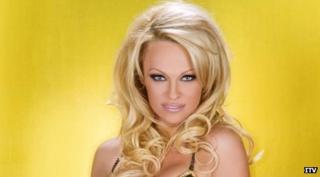 Canadian actress Pamela became a global star in the 1990s thanks to a hugely popular drama called Baywatch, about a team of lifeguards on a US beach.
Pamela didn't have the best experience of ice as a kid: "I was a Dalmatian in the school's production of 101 Dalmatians on Ice. We had used shoe polish to create spots and I rubbed my eye causing me to lose my balance and bring down the entire line of performers!" Oops.
Keith Chegwin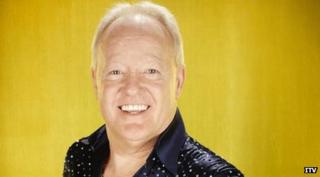 TV presenter Keith is back this year - he had to pull out last year because of a fractured shoulder. Ouch!
He admits he's not the best mover: "My wife says I look like a chicken when I dance!"
Oona King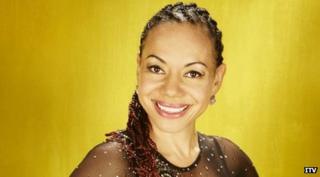 Politician Oona is a member of the House of Lords - her full title is Baroness King of Bow. She used to be an MP.
She said: "The media portrays us politicians as evil devils but in actual fact a lot of us are very down-to-earth."
Anthea Turner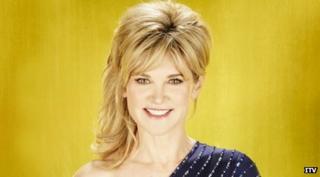 Anthea made her name as a presenter on CBBC's Blue Peter between 1992 and 1994.
"I'm not scared of the movement and dancing part," she said. "I'm scared of the fact you have these minuscule blades beneath you holding you up."
Joe Pasquale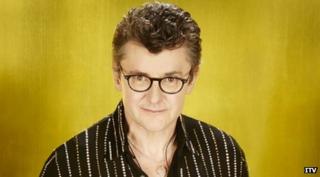 Comedian Joe Pasquale was crowned king of the jungle on I'm A Celebrity back in 2004 - but can he be king of the ice rink?
He said he won't play the joker though: "People will think I'll be mucking about but when I'm on the ice I'll be serious."