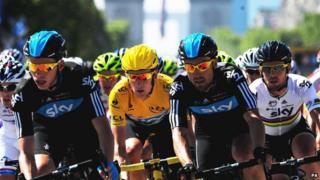 The Yorkshire city of Leeds will host the start of the 2014 Tour de France cycling race.
The Tour will head through Yorkshire for two days before continuing south and finishing in London.
Despite the name, the Tour de France can have parts of the race hosted in countries other than France.
In 2012, the race started in Belgium and the race has been in the UK three times already, with the last being in 2007.
British Cycling president Brian Cookson is excited - he said: "I am thrilled the world's biggest bike race is coming back to this country."
Leeds will also host a festival of cycling and the arts to mark the arrival of the Tour to the city.