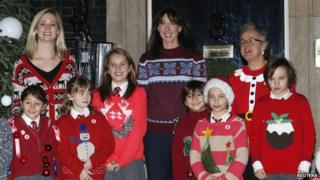 The Prime Minister's wife, Samantha Cameron, has launched a charity Christmas jumper day to raise money for children.
Traditional Christmas jumpers are the sort of thing your Granny might knit, with colourful Christmas animals and patterns.
They used to be really uncool but now they are coming back into fashion.
Save the Children is behind the idea and is asking everyone to wear festive knitwear on December 14.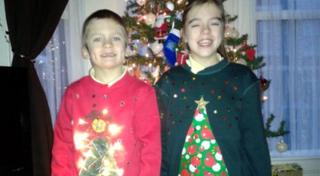 Send us your Christmas jumper pics!
Do you have an amazing Christmas jumper? Maybe someone in your family has made you one that you have to wear on Christmas day.
Send your pictures to newsroundpix@bbc.co.uk and include a telephone number so we can ask permission if we want to use your photo.
If you send us a picture, it may be published on the Newsround website, and some photos may be used in our TV bulletins. We'll use your first name and your home town to show that it's your picture; your personal details won't be used for anything else.