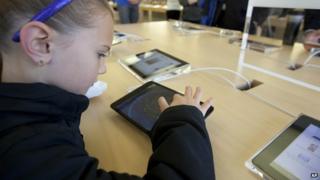 Britons spend more time online, download more on mobile devices and watch more TV-on-demand than people in any other country.
A survey across 17 major nations, including America, China and Australia, showed the UK tops these categories.
Shoppers in the UK spend on average £1,083 a year online, compared to people in Australia, second with an average spend of £842 a year each.
British people download more data on their mobile and are also the most likely to watch TV-on-demand: 23% of UK internet users watch TV online compared to 17% in America.
The survey was carried out by Ofcom, the body which regulates communications in the UK.