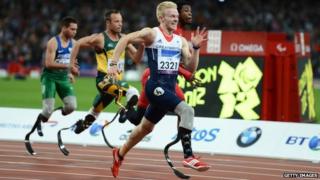 Three months on from the Paralympics, a new study by the BBC has found that British attitudes towards disabled people are changing.
Almost eight out of ten people quizzed said they thought the way the public viewed people with disabilities had improved since the games.
However, just two thirds of disabled people thought things had got better.
A leading charity has welcomed the news but says there is still "some way to go".
More than 3,013 adults in the UK took part in the survey in late November and December.