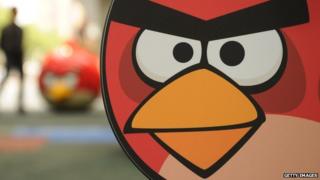 Makers of the popular smartphone game Angry Birds say a film version will be catapulted onto cinema screens in 2016.
The movie will be a 3D animation and will be produced by John Cohen.
John's worked on lots of smash hit movies already such as Iron Man, Despicable Me and Ice Age.
Rovio, the company who make Angry Birds, first started the game in 2009 and since then it's been downloaded more than a billion times!