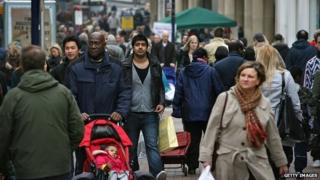 The results of the 2011 Census have been released showing how the population of England, Wales and Northern Ireland has changed over the last ten years.
The national survey shows that there's been a big rise in the number of people living in England and Wales who were born abroad.
The most common birthplaces outside of the UK are India, Poland and Pakistan.
Overall, the population of England and Wales has increased by 3.7 million people to 56.1 million since the last Census in 2001.
The 2011 Census results for Scotland are looked at separately by the Scottish government and are being released on Monday.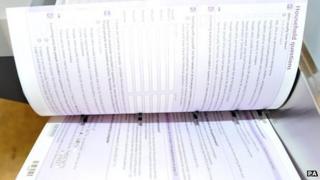 What is the Census?
The census is a huge survey filled out by adults every ten years.
It asks loads of questions like where people live, what jobs they do, which languages they speak, even how many cars they own.
The idea is to help give an overall impression of what the UK's population looks like.
Finding out how many people live in the country is important to make sure there are enough services like schools and hospitals for the number of people living in that area.
What else does the 2011 Census tell us?
The number of people saying they are Christians fell from 37.3 million in 2001 to 33.2 million in 2011 - that's 59% of people in England and Wales.

25% of the population believe in no religion at all.

Of the other main religions: 4.8% of people said they were Muslim; 1.5% Hindu; 0.8% Sikh; 0.5% Jewish; and 0.4% Buddhist.

In Northern Ireland, two-fifths (40%) saw themselves as British-only, while a quarter (25%) identified themselves as Irish only and just over a fifth (21%) saw themselves as Northern Irish only.

The number of people who speak Welsh has fallen in the past 10 years.