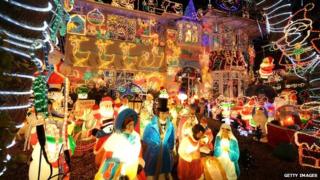 Have you decked out your house or school with Christmas lights?
Or are houses on your street decorated?
If so, we want to see your pictures!
Email them to newsroundpix@bbc.co.uk with your name.
If you send us a picture, it may be published on the Newsround website, and some may be used in our TV bulletins.
We'll use your first name to show that it's your picture; your personal details won't be used for anything else.
Make sure you check with your parents/guardians before going out at night to take pictures.