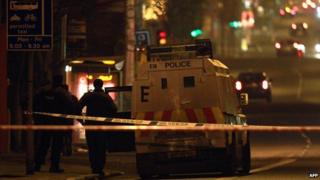 There's been an eighth night of violence in Belfast, the capital of Northern Ireland.
An unmarked police car was attacked with a petrol bomb outside the home of an MP.
In other parts of the city - rioters threw petrol bombs, bottles and bricks at police.
Protesters are demonstrating against a decision to stop flying the Union Flag at Belfast City Hall every day of the year.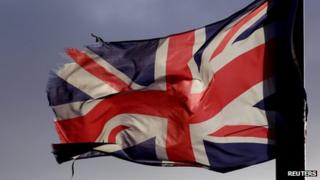 Union flag
The Union flag represents Northern Ireland being part of the UK, something not everyone living there is happy about.
Nationalists want the flag to be taken down completely but have agreed for it to be flown on special occasions.
This has caused anger from Loyalists who want the flag flown all year round.
Politicians in Belfast and London have condemned the violence.
For more information check out our guide to Northern Ireland.