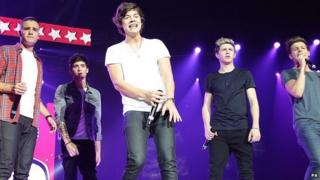 The number of concerts at big venues across the UK has dropped this year, according to a ticket search website.
The number of shows in Cardiff, Edinburgh, Manchester and Birmingham almost halved compared to last year.
In Manchester the number of gigs fell from 3,411 last year to 1,440 this year.
Rob Hallett, who works for concert company AEG Live, says some arenas are just too big and bands are worried they won't fill all the seats.
"The Millennium Stadium is a great stadium, but it's too big a stadium in too small a town," he said about Cardiff.
"How many groups can sell 55,000? You don't want to be there with 20,000. It's miserable."