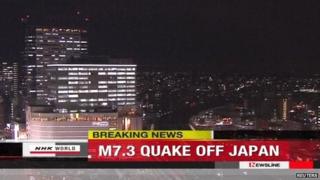 A one-metre high tsunami has hit Japan's north-east coast.
It was recorded in Ishinomaki, a city in the Miyagi area that was badly hit by the much bigger 10-metre tsunami of March 2011.
The wave came after a powerful 7.3 magnitude underwater quake struck on Friday, making buildings shake in the capital city Tokyo.
Evacuations were ordered in some places, but it's thought there's not been much damage.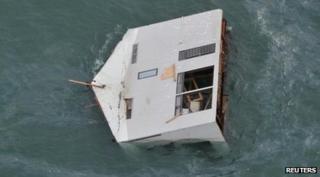 Japan was devastated by a 9.0 magnitude earthquake and tsunami in March 2011.
It left more than 15,000 people dead and more than 3,200 missing.
Some cities and towns were virtually wiped out.