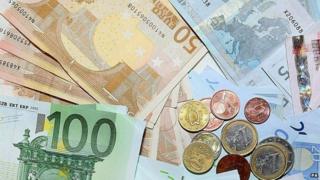 A bus driver who found 390 thousand euros (worth 316 thousand pounds) in a bag has been praised for his honesty after handing it in to police.
He made the amazing discovery during a routine check of his bus at the end of his working day in Vienna, the capital of Austria.
There were bank slips and a passport in the bag which showed the cash had been left behind by a 77-year-old woman.
It appears she had taken out her entire life savings from the bank!
"At first I thought it was somebody's shopping or medication," said the driver, named only as Wolfgang R.
It's not known whether the owner of the money has given the driver a reward.