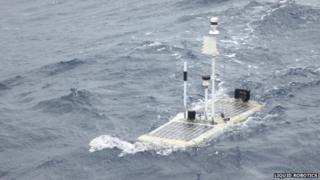 A swimming robot has completed a 16,668km journey from San Francisco to Australia.
The record-breaking trip took the wave glider, nicknamed Papa Mau, just over a year to complete.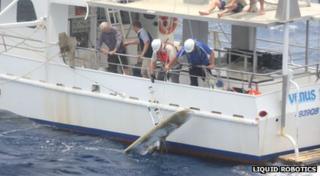 Papa Mau has faced storms, swam through shark infested waters and battled against strong sea currents to reach Hervey Bay in eastern Australia.
Workers from Liquid Robotics, who made the robot, collected data about the Pacific Ocean during the epic swim.
They said Papa Mau's success demonstrated that their technology could "survive the high seas".