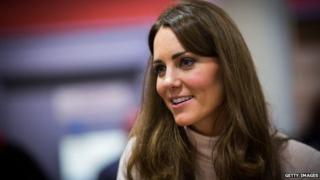 Fake call to Duchess of Cambridge
Prank callers from an Australian radio station have managed to trick hospital staff treating the Duchess of Cambridge into giving away private information on her.
The radio presenters phoned the King Edward VII hospital in the early hours of Tuesday morning, pretending they were the Queen and Prince Charles.
Their call was transferred to one of the Duchess' private nurses who told them about Kate's medical condition and how she was feeling.
Hospital staff have said sorry for falling for the prank.
The Cairngorms range has had snowfalls since October and this week's cold snap is bringing in the business.
But the recent weather hasn't stopped one centre from installing snow cannons - just in case!
Last year there were lengthy spells without any snow, despite successful ski seasons in 2009 and 2010.
XXX been finding out more