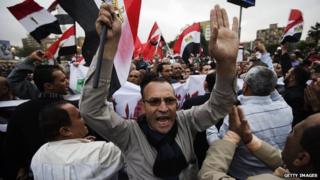 Protesters are continuing to demonstrate outside the president's palace in the capital, Cairo.
Thousands of people have been protesting after the President announced changes last month to give himself new powers to stop judges from overturning his orders.
Mohammad Morsi's actions have brought lots of people on to the streets in recent days.
Mr Morsi narrowly won Egypt's first free presidential election in June. The old president, Hosni Mubarak, was overthrown and the protestors say they don't want their new president to govern them in the same strict way he did.
Eighteen people injured
Protesters have been camped outside the palace since Tuesday, even though it is thought the President is not there.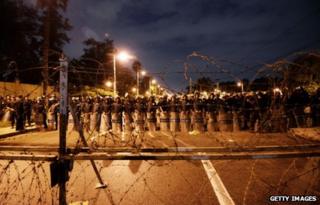 According to reports, eighteen people have been injured during clashes with riot police - although none seriously.
Crowds of people unhappy with the changes have also begun to build in Egypt's second biggest city, Alexandria.