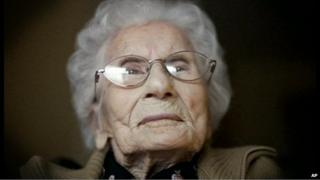 Besse Copper, who was the world's oldest person, has died aged 116.
She had spent the past few years in a nursing home in the state of Georgia in America.
Ms Cooper was certified by Guinness World Records as the world's oldest person in January 2011.
The world's oldest living person is now Dina Manfredini from Iowa, who is 115.
The oldest person ever was French-born Jeanne Calment, who lived to be 122.