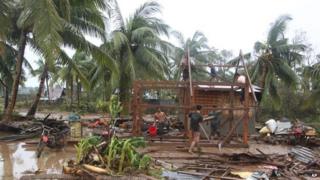 Mudslides, strong winds and flash floods have caused widespread damage in the Philippines after a typhoon hit South East Asia.
Hundreds of people have been killed and many more are missing after powerful floods swept through their homes.
Hundreds of thousands of people stayed in special shelters after entire villages were flattened.
Mudslides have blocked roads making it difficult for emergency services to get through.