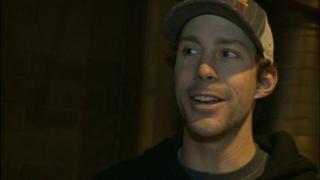 Video: Joe meets motorcycle champ
He's one of the most famous extreme sports stars in the world.
He was the first person to land a double back-flip on a motorbike and he's mates with space jumper, Felix Baumgartner.
Travis Pastrama - the 11 time X-Games champion - has just started a massive extreme circus tour around Europe and they've been performing in Manchester.
We sent Joe to rehearsals to find out how Travis Pastrana became... Travis Pastrana!