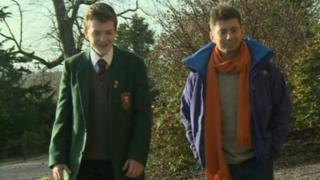 Children with cancer missing out
A report by the UK's leading children's cancer charity says many kids feel left out when they go back to school after cancer treatment.
One in three parents said their child had been bullied or teased because of the effects of treatment, such as losing their hair or gaining weight.
Every year about 1,500 children are told they have cancer here in the UK.
James was diagnosed with the disease at 6 years old. He's now 13 and in remission - meaning he's a lot better.
Ricky's been to meet him.
If you want to know more about cancer and how it can affect children and young people, you can watch Living With Cancer: A Newsround Special