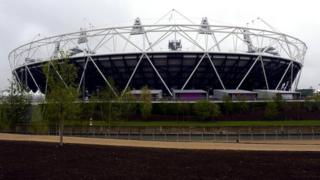 West Ham are stadium favourites
West Ham has been named as the favourite bidder to move into the Olympic Stadium in East London.
Whoever takes over the stadium will have to contribute towards the cost of a full roof and changing the seating.
The stadium cost £429million to build for the Games but there is still a lot of building work to do.