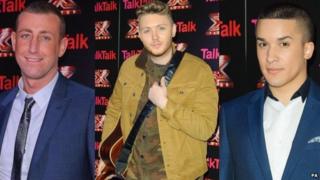 Who are the X Factor finalists and what are their chances of winning? Newsround investigates!
Christopher Maloney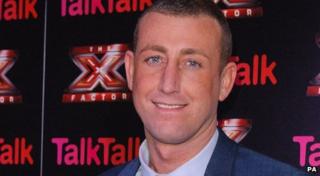 Singing Style
Christopher is no stranger to singing. He used to perform on cruise ships and now the Liverpudlian singer lights up the X Factor stage with his cabaret glitz. He's never been in the bottom two.
Life before X Factor
Christopher suffered terribly with his nerves at his first audition but thankfully his Nan was there to support him. Now the judges praise how much his nerves have improved.
Online views of last week's performances
189,000 (less than Jahmene and James)
What the judges say...
Christopher sang his way into the final with 'You Raise Me Up' by Westlife.
Nicole said: "You have earned your place to be here today" and Louis added "I can see you in the West End - I can see Andrew Lloyd Webber calling you!"
Jahmene Douglas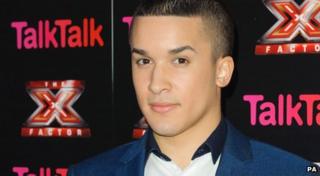 Singing Style
Jahmene has a voice like no other in the competition. He's powerful and soulful, hitting notes that would make Mariah Carey blush.
Life before X Factor
Jahmene worked in a supermarket where he would reduce the price of yoghurts that were on the turn. Mentor Nicole surprised him by turning up at his store in a supermarket uniform.
Online views of last week's performances
430,000 (just behind James)
What the judges say...
Last week Jahmene sang 'I Look To You' in memory of his brother who had died.
After the performance, Louis chirped: "You are incredible, Jah-mazing, wonderful - everything!"
James Arthur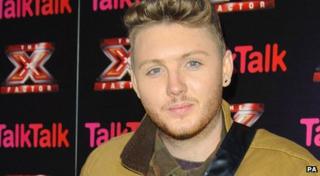 Singing Style
James is this year's "gritty and authentic" act. He raps, he sings, he plays guitar - he's like Ed Sheeran meets Plan B. His performances are often intense and emotional.
Life before X Factor
James said he'd had a tough life. His parents are divorced and he's said at times he's had to 'sleep rough'
Online views of last week's performances
658,000 (more than Jahmene and Christopher added together!)
What the judges say...
James took to the stage with a dramatic performance of 'The Power Of Love'. Gary said: "That was the performance of the series."
Louis chimed: "You're what this show is all about - finding someone with real talent!"
Online views taken from The X Factor's YouTube channel as of 4th December 2012