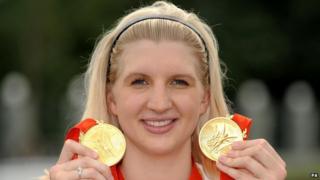 Olympic medallist Rebecca Aldington says British swimming is a mess and needs a new head coach as soon as possible.
Two senior coaches quit after the team only managed three medals at the Olympics.
They'd expected up to seven and a review was ordered into what went wrong.
Adlington - who won two bronzes in the summer - has questioned why a new head coach still isn't in place.