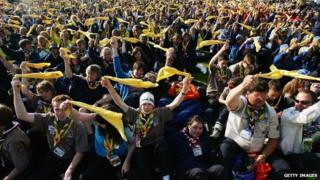 The Scout movement is thinking about making a new promise for members who don't believe in God.
At the moment new Scouts have to make a religious promise as part of being a member.
They make a Christian pledge including 'duty to God' or a different promise if they are a Hindu, Muslim or Buddhist.
People who don't believe in any god are called Atheists, under the new rules they could join the scouts without having to make a religious pledge.
Although the Scout movement was founded as a Christian group there have been pledges for other religions for 40 years.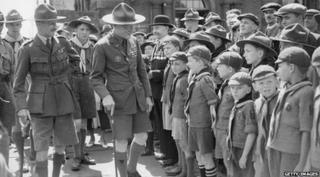 Scouting has been around for more than 100 years and has always had religion as part of being a member, but that could soon change.
Wayne Bulpitt, Scout UK chief commissioner, said: "We are a values-based movement and exploring faith and religion will remain a key element of the Scouting programme. That will not change.
"However, throughout our 105-year history, we have continued to evolve so that we remain relevant to communities across the UK."
The Scout Association says its existing promise would still be used as well as any new version.
Current alternative wordings
Hindus can say "My Dharma" instead of "God"
Muslims can say "Allah" and the phrase "In the name of Allah, the Most Beneficent"
Buddhists can say "My Dharma"