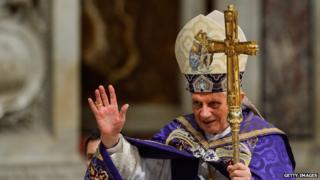 The Pope is opening his very own Twitter account.
The head of the Catholic church reckons it'll help him spread news about Christianity.
It means that Catholics will be able to send messages direct to his account.
The Pope himself won't be tweeting - top church sources say Pope Benedict prefers writing by hand than using computers.