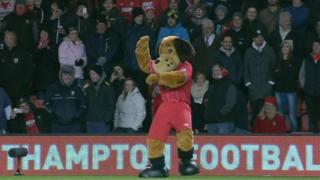 Sammy Saint's dance
Over the years we've seen many football mascots behaving badly but Southampton FC's Sammy Saint has been making headlines for all the right reasons!
The south coast's top dog showed off his Gangnam style dance moves before Wednesday's premier league draw with Norwich.
Imitating South Korean rapper Psy's trademark moves, he wowed the crowd and even got people following the dance with him.