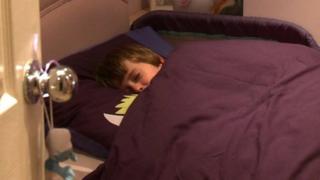 Sleep VT
A school in Bournemouth has started doing sleep workshops to help kids who struggle to nod off at home.
It began after teachers became concerned about children turning up to school tired.
We meet Kian, who now uses a special chart to help him stick to a sleeping routine.
The lessons have been so successful that parents think they should be rolled out across the country.
In his report, Joe meets sleep expert Dr Siddiq Pulakal to find out how much sleep we need.
He also gets some top tips on getting a good night's kip.