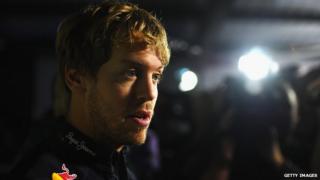 F1 world champion Sebastian Vettel did NOT do an illegal overtake in Sunday's Brazilian Grand Prix, F1's governing body has said.
Rival team Ferrari wrote to the FIA about whether Vettel broke the rules, which could've seen him lose his title.
Questions were raised after video footage showed Vettel overtake Jean-Eric Vergne in a yellow-flag zone.
But the FIA has now said it thinks Vettel did not commit any offence.
If the FIA had decided differently, Vettel could have got a penalty, which would have seen him lose his world title to Fernando Alonso from Ferrari.
The Red Bull driver won his third championship title in a row with 281 points, three points ahead of Alonso.