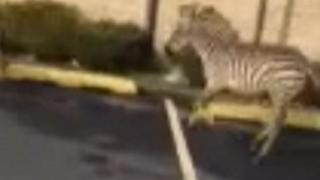 Zebra and pony on the run in New York
A zebra and a pony have been caught after spending hours on the run in New York city.
The pair were spotted trotting down the streets of Staten Island after escaping from a petting zoo.
It took park rangers and police to help catch the two escapees unharmed.
They've been named as Razzi the zebra and Casper, a 15-year-old shetland pony.