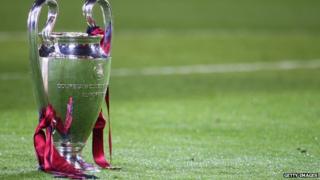 European football's governing body UEFA is thinking about ditching the Europa League and doubling the size of the Champions League.
It would mean that 64 teams, instead of 32, get to compete in European footy's most prestigious club contest.
If the plans go through, seven English clubs and five Scottish teams could enter at a qualifying round stage.
"We're discussing it. We will make a decision in 2014. Nothing is decided yet," UEFA president Michel Platini has said.
The Europa League has been criticised by some since it replaced the UEFA Cup in 2009.
Some football managers say it's harder to fit Europa League matches into their busy schedules and teams can make more money by taking part in the Champions League.
It's been hard too for the Europa League to get the same attention as the higher profile Champions League.