A major report has been published today, that criticises the way newspapers are run.
It's after some journalists were accused of illegally hacking people's phones and listening to voicemails.
Prime Minister David Cameron set up the Leveson Inquiry to see whether changes need to happen to the way British newspapers work.
Hundreds of people including celebrities have given evidence about how they've been treated by the press.
What does the report say?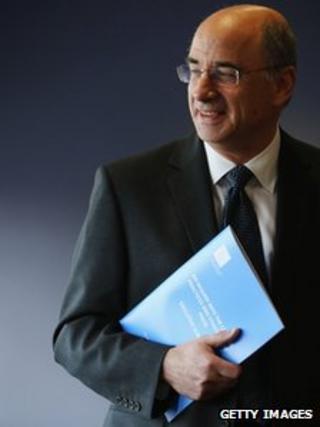 Getty Images
The report is 2,000 pages long so experts are still going through it to work out what it says.
The inquiry has been led by a senior judge, Lord Justice Leveson.
In his report he's very critical of the behaviour of some parts of the press, saying they were "reckless" in how they dealt with members of the public.
Lord Justice Leveson says that most of the time, the British press is a really good thing, speaking up for people who wouldn't otherwise be heard.
But he said that on too many occasions, journalists ignored their responsibilities and had caused massive damage "in the lives of innocent people".
'Marking their own homework'
He recommends that how the press is regulated should change - saying that the current way of doing it was as though the press were "marking their own homework".
It's one of the big talking points: whether a new law should be passed by Parliament to make sure newspapers are more closely monitored.
Some think this would be the only way to make sure phone hacking never happens again.
But others think it's really important that newspapers should still have complete control over what they can and can't say.
It's now for MPs in Parliament to decide how they change the rules and laws, based on the report's findings.