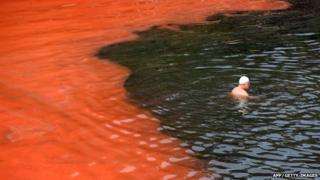 Australia's world famous Bondi Beach had to be closed after the sea turned a tomato soup colour!
The unusual sight was caused by giant floating fields of red algae, identified as Noctiluca scintillans.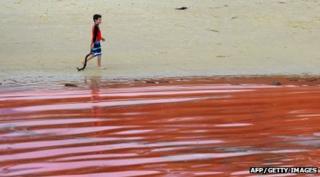 It's not believed to be toxic but it can cause skin irritations among some people.
Two other spots in Sydney - Clovelly Beach and Gordon's Bay - were also shut for a while.
Algae is the general term given to a diverse group of mostly plant-like creatures that can use sunlight to make food.