The risk of flooding across England and Wales continues on Wednesday, although the heavy rain is beginning to dry up.
More than 170 flood warnings are in place - including two severe flood warnings for the River Elwy in north Wales.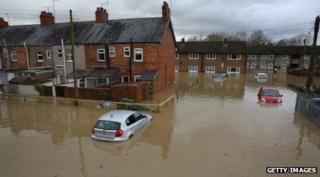 Getty Images
It burst its banks on Tuesday, forcing hundreds of people in the city of St Asaph to leave their homes and spend the night in emergency shelters.
The body of an elderly woman was found by rescuers searching flooded homes.
Guide: Why is the UK flooding so bad?
A flood warning means that flooding is expected and immediate action is needed. A severe flood warning is the most serious and means there is danger to life.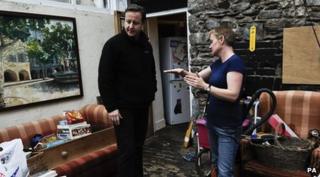 PA
On Tuesday Prime Minister David Cameron visited Buckfastleigh in Devon, which was hit by floods on the weekend.
He said: "We have to make sure their insurance pays out, make sure the Environment Agency puts in place good flood defences, make sure there are better warning schemes."