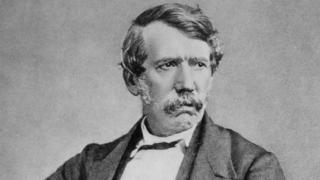 Top Victorian explorer remembered
A collection of things owned by top Victorian explorer Dr David Livingstone has gone on show in Edinburgh.
He was born in 1813 in Blantyre, Scotland, and in the mid 1800s he became one of the greatest European explorers of Africa.
At that time people in the UK didn't know much about Africa and travelling was much more difficult.
He took education and Christianity to Africans and helped to end slavery in Malawi.
He was born almost two hundred years ago (in 1813), but people still remember him.
The exhibition is on at the National Museum of Scotland.