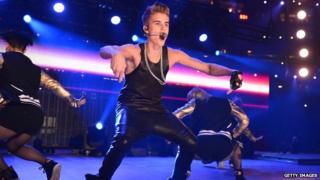 Justin Bieber and Carly Rae Jepson were booed when they performed in Canada.
Both stars were singing during half time at the Canadian football final in Toronto when the crowd shouted at them.
The crowd booed when the pair were announced and during Bieber's songs including Boyfriend and Beauty And A Beat.
Justin didn't let it bother him though, saying: "Thank you so much Canada, I love you."
Wrong outfit
Bieber received a diamond jubilee medal from Canada's Prime Minister earlier in the week but some fans at the football match said the outfit he wore to accept it was too casual.
He wore overalls, unbuttoned on one shoulder, a white T-shirt and a backwards baseball cap when he met the PM.
But the minister himself didn't take offence and even joked about it on Twitter afterwards.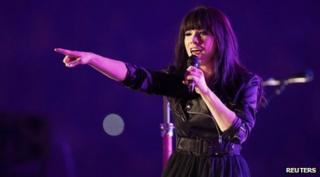 Carly Rae Jepsen, also received a mixed reaction to begin with but managed to win the crowd over during her performance of her latest single, This Kiss, and her worldwide hit Call Me Maybe.