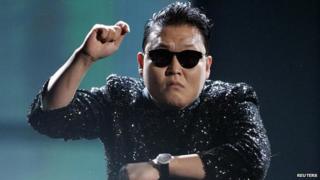 South Korean smash Gangnam Style has beaten Justin Bieber's Baby to become the most viewed YouTube video EVER!
It was confirmed PSY's Gangnam Style had notched up 805 million views, compared to Baby's 803 million, on Saturday.
Amazingly, Gangnam Style only went online in July and it's still being watched 7-10 million times a day!
It's also the most liked YouTube video, with over 5.4 million likes as of Monday.
The horse-dancing hit has been number one in 28 countries, including the UK.
It's sparked tonnes of copycat videos and the dance has lit up dancefloors across the world!