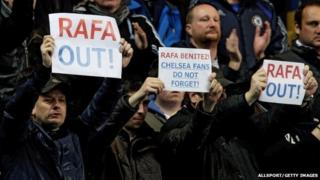 New Chelsea manager Rafa Benitez was booed by fans during his first game in charge.
The former Liverpool boss also suffered abusive chants during Sunday's goalless draw against Manchester City at Stamford Bridge.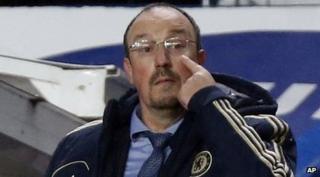 He said: "I can understand the rivalry in the past [between Chelsea and Liverpool].
"But I am sure the majority of fans will understand I am a professional and I just want to do my job."
He added he would win fans over by "working hard, doing my best and winning games".
Benitez was named interim boss on Thursday after Roberto di Matteo was sacked.