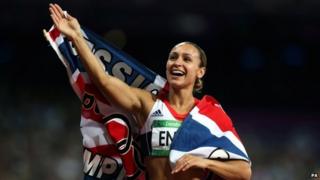 The 12 BBC Sports Personality of the Year contenders are being announced on Monday evening.
Here are six names the Newsround web team reckon the judges shouldn't leave out from one of the biggest awards in sport...
Jessica Ennis - the poster girl of London 2012 delivered when she stormed to gold in the heptathlon. She had built up such a big lead that by the final event the title was pretty much in the bag! Go, Jess!
Mo Farah - Mo got everyone doing the 'Mobot' this summer when he picked up gold in BOTH the 10,000m and 5,000m! He's only the seventh man ever to do that!
Bradley Wiggins - the man with the sideburns did what no Brit had ever done before - he won the gruelling Tour de France cycle race. He then went on to get gold in the Olympic time trial event.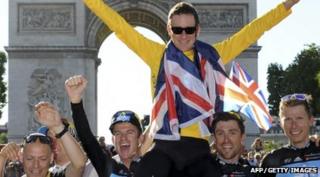 Sarah Storey - the cyclist won an amazing FOUR golds at the Paralympics, matching the GB record of 11 held by wheelchair racer Tanni Grey-Thompson and swimmer David Roberts.
David Weir - the wheelchair racer also took home FOUR Paralympic golds at London 2012 - in the 800m, 1,500m, 5,000m and the marathon. He even earned himself the nickname "Weirwolf"!
Andy Murray - Britain's number one tennis player had his best year yet. He finally won his first Grand Slam, the US Open, and he also won Olympic gold.
So that's our six. But it leaves six more spots.
Who do YOU think should be on there and why? Do you agree with our choices? Who have we missed out? Let us know why your hero deserves to be nominated.
Your comments
"I think Sarah Storey should be included because she is inspirational and has been very successful in cycling and swimming."
Elizabeth, Kent, England
"It's got to be MO, I mean how awesome is he? He's just too cool, imagine GB without him - pretty glum!"
Will,Kuala Lumpor, Malaysia
"I think it should be Mo Farah because he won two gold medals at the London 2012 Olympics."
Christopher, Bury, England
"I think it should be Jessica Ennis cause she is really talented in her sport."
Rerina, England
"I think it should be Bradley Wiggins."
Jordan, Bradford, England
"I think Jessica Ennis because she is very talented."
Taylor, England
Jessica Ennis should be included because she was awesome in the Olympics. I watched her sprint finish over and over again she is so inspirational."
Emma, Scotland
"I think Andy Murray because he is good at tennis."
Amber
"Wiggo definitely, he is so inspiring and everyone LOVES his sideburns! He has inspired me to keep riding and to believe that one day I could be like him (just without the sideburns!) WIGGINS ALL THE WAY!!!"
Emma, Bury, Manchester
"I think Jessica Ennis should be included because she is an amazing athlete; she won a gold medal in the Olympics and has inspired me to be a runner!"
Lucy, Wales
"Triathlon is very skilled and that's why Jessica gets my vote!"
Saoirse, Lincolnshire, England
"Mo Farah definitely. He is inspiring and made Great Britain proud."
Calla, West Sussex, England
"I think Tom Daley because he has had a tough year and he still managed to get his first Olympic bronze medal."
Beth, Northampton, England
"Sarah Storey because she is an inspiration to able- bodied and disabled people. She has achieved so much this year."
Milly,Cornwall, England
"I think Jess Ennis because I am reading her life story and it's so inspirational"
Martha, Northampton, England
"I think Mo Farah because he has been absolutely amazing and has proved that nothing is impossible as he won two gold medals."
Zobia, Manchester, England
"Laura Trott all the way. 20 years old and 2 Olympic gold medals! Come on Trotty!"
Soph, Devon, England
"I think it should be Jessica Ennis for all her hard work and determination"
Abdi, Sheffield, England
"It should be Andy Murray because he's a brilliant tennis player and makes me very proud to be Scottish."
Jericho, Scotland
"I think it should be either Bradley Wiggins after his performance in the Tour de France and Olympics or Jessica Ennis because she has always been amazing and so inspiring to young athletes."
Charlotte, Oxfordshire, England
"I think Ellie Simmonds as she is so talented and cool and was amazing in the Paralympic games"
Heather, Gloucestershire, England
"I think it'll be close because every British athlete has done us proud."
Toby, Leicester England
"I think Bradley Wiggins because he's the first English man to win the Tour de France"
Joshy, London, England