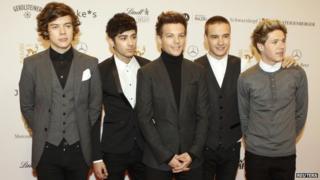 It's been a great week for One Direction - they've topped the US album charts for the second time this year!
Get this - it means they're the first British band to go straight to number one in America with their first two albums.
Take Me Home sold a whopping 540,000 copies in its first week on sale.
The album has now made it to number one in more than 30 countries, including the UK.
"We just want to say a massive thanks to all the fans who have supported us," said Harry.
One Direction's first album Up All Night topped the US chart in March.