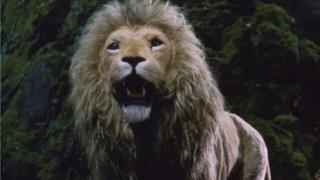 A special memorial stone for Narnia creator CS Lewis is going to be added to Poets' Corner in Westminster Abbey.
A service will take place on 22 November 2013 to mark the 50th anniversary of his death.
Other famous writers from the last 600 years, including the writer of Alice in Wonderland, Lewis Carroll, and Charles Dickens who wrote Oliver Twist, are already remembered there.
Lewis is best known for writing The Chronicles of Narnia, a series of books that has sold more than 100 million copies worldwide.
The Lion, the Witch and the Wardrobe, his first book, has been made into theatre, TV and film and has been watched around the world.