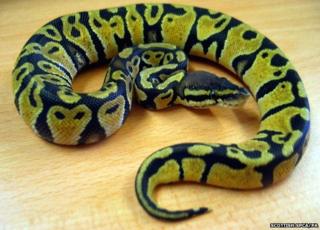 Scottish SPCA/PA
This snake caused a big shock when a couple found it wrapped around their toilet seat at home in Scotland!
They contacted the Scottish SPCA, who rescued the wriggly reptile and nicknamed her Lulu.
The charity reckons the snake escaped from a neighbour and slithered in through a gap in the wall by the toilet pipe.
Lulu is now being cared for while she waits to be reunited with her owner.
Scottish SPCA Chief Inspector Fiona Henderson said: "She's in good body condition and well fed, so we're sure someone is missing her.
"Pythons are generally known for their placid nature and relatively small size, so although they can look a bit scary, they aren't dangerous."