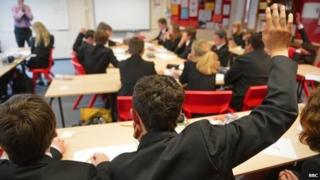 How quickly can you come up with a story?
Well one school in Cambridge is letting pupils off minor offences if they can come up with a clever excuse.
The head teacher of the Perse School, Mr Elliott, told his pupils they could escape punishment if they could explain themselves in 10 seconds.
Mr Elliot said: "It's a great lesson in life to talk your way out of a tight corner in a very short period of time".