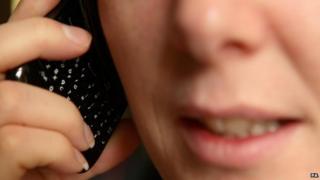 PA
A mobile network that lets users donate 10% of their bill to a charity of their choice, has launched in the UK.
The People's Operator (TPO) will also give 25% of its profits to good causes, including kids charities the NSPCC and Childline.
It'll work through using the transmitters of other bigger networks like EE, and will start by offering a pay-as-you-go service.
Boss Andrew Rosenfeld says he hopes TPO could spread to other countries.
Schools and youth clubs
As well as charities, customers of TPO can choose to support non-charities in the local area.
Tom Gutteridge, co-founder of TPO said: "if you wanted your local youth centre, or your local school, that's a completely different proposition. It really allows people to put money into their local communities."
But not everyone is impressed by the mobile phone deals on offer.
Keith Dyer, editor of Mobile Europe, told the BBC that TPO's prices may make it difficult to tempt people to change networks - even for a good cause.