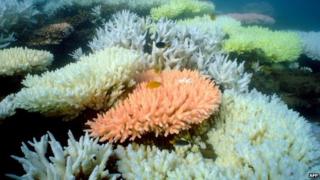 AFP
Australia has created the biggest marine park in the world to protect its oceans.
It will cover around one million square miles and means no overfishing and drilling for oil can take place there.
The ocean around Australia is home to the Great Barrier Reef which is the world's largest coral reef system, covering a massive 1,600 miles.
Endangered marine animals like green turtles, blue whales and whale sharks all live in the waters.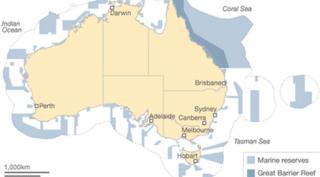 Some areas of the ocean around the country are already protected but the government to protect more because of worries that it was becoming polluted and the coral reef was being damaged.
Not everyone is happy about it though, fishing groups say it will damage their industry and lots of people will lose their jobs.