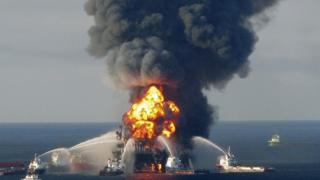 Reuters
Oil company BP has been hit with a record fine of £2.8 billion for the 2010 Deepwater Horizon oil spill disaster.
Millions of barrels of oil poured into the Gulf of Mexico after an explosion on the Deepwater Horizon offshore rig. Eleven workers died.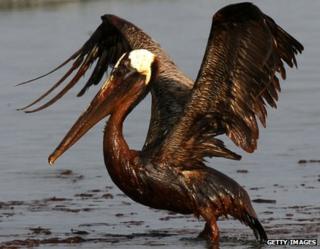 Getty Images
The US government took BP to court over what happened and the huge fine is part of a settlement.
It is the biggest criminal penalty in US history.
"All of us at BP deeply regret the tragic loss of life caused by the Deepwater Horizon accident as well as the impact of the spill on the Gulf coast region," said BP chief executive Bob Dudley.
Just over half of the huge fine will go to the National Fish and Wildlife Foundation in America.
The settlement involves BP pleading guilty to criminal charges and it's believed some BP staff could be arrested.
The Deepwater Horizon oil spill is the worst environmental disaster in America's history.