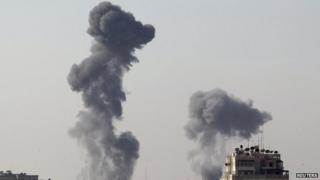 Reuters
There have been violent clashes between Israel and Palestinian militants in Gaza.
Israel launched air strikes into Gaza, killing the head of a military group called Hamas yesterday and three more people were killed overnight.
There's been growing tension in the region over the past few days as rockets were fired from Gaza into Israel.
The United Nations called an emergency meeting overnight to discuss the problems in the region.