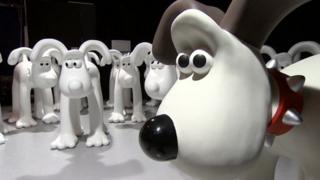 Sixty giant models of Gromit, the loveable doggie sidekick of Wallace in the Aardman films, are going on display in Bristol.
That's the home of the guys that make Wallace and Gromit and Shaun the Sheep.
Each one will be decorated by a different artist from around the world.
They'll be on show in the summer before being auctioned off for charity.