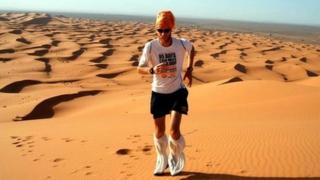 Report on ultra marathons
A doctor is to run seven ultra marathons, on seven different continents, in seven days to raise money for charity.
An ultra marathon is any race longer than the traditional distance of just over 26 miles.
Andrew Murray was hired by the Scottish government to highlight the importance of physical activity.
His challenge will take him to Antarctica, Patagonia, Atlanta, London, Egypt, Dubai and Australia.