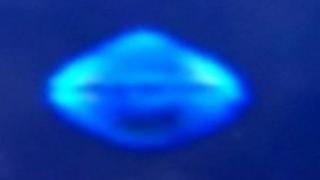 UFO filmed flying over Scotland
Footage of a UFO has been sent to be studied by experts after it was recorded by a man in Scotland.
Adrian Musat filmed the glowing white light on his camera when he spotted it from his living room window in Pitlochry.
Mr Musat sent the material to the British UFO Research Association who are now examining it.
He has never seen anything like it before and is open minded about whether it could have been an alien spaceship.