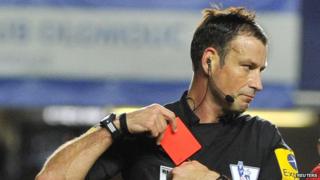 Reuters
A police investigation into the footy referee Mark Clattenburg has been dropped.
The ref was being investigated after Chelsea claimed he used inappropriate and racial language towards two players during last month's Premier League match against Manchester United.
The police said no victims came forward and without them there wasn't enough evidence.
The FA investigation into what happened is still going on.